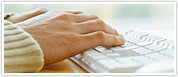 You may also be interested in:
UTILITIES
HDS Security
HDS Entities and Contacts
Data Analysis and Reporting Modules (DARM) is a Web-based Executive Management Web Dashboard, Analysis and Reporting Module that provides a one click view of agency business metrics and indicators as webparts and easy to use charts and graphs. In high demand by many industry professionals, the HDS D.A.R.M. leverages the valuable information being tracked via various HDS Systems, and provides customized, easy-to-use results panes that agencies and their partners can have access to. Whether it's the executive management, your boards' or legislative constituencies' need for quick program, project, fund or partner information, the D.A.R.M. is the key to managing your agency's business metrics.