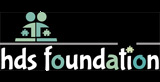 Historically HDS has been involved in the community, promoting and assisting families in need. This sense of community and desire to act lead HDS founder and president Cristina Miranda Gilson to create a non-profit foundation. The foundation was established in 2008 with the mission "To Provide Services and Resources for the enrichment of families, communities and individuals who seek safe, affordable housing, assistance in accessing available resources and the services they need to improve their daily lives". HDS supports:
For more information please contact,
Charlene Bernier
or
Brielle Moreau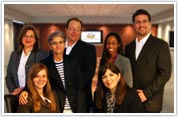 Housing and Development Software was founded in 1998 as a division of Housing and Development Services, Inc. (HDS) with principle offices located in Weston Florida. HDS Inc. was incorporated in the State of Florida on June 16, 1998, and is a MBE-WBE Corporation. The firm is a privately held software and solutions company, managed by a cross functional team of highly specialized department leaders with exceptional experience in their field.
Since 1998, HDS has provided software and services solutions to our principal markets; Community Development, Economic Development, and Housing Finance Agencies, including States, Cities, Counties and others, and our mission continues to be unchanged.
The primary goal of Housing and Development Software is to provide our clients with products and services that will reshape and transform their businesses. We will achieve this by utilizing new technologies and strategies, obtaining a thorough knowledge of our client's operations and building partnerships with our customers and others.
HDS currently has the following comprehensive software management systems suites, including;
Funds Management System Suite
Single Family System Suite
Multifamily Management System Suite
Contract Administration (Section 8) System Suite
Master Servicing Portfolio Management Suite
Loan Servicing Portfolio Management Suite
HDS Compliance
HDS Data, Analysis, Reporting Modules
Each of these system suites is comprised of various modules, including web-based modules, rules integration modules, HUD integration modules, financial integration modules, and compliance modules. Our clients are able to build their systems by selecting the modules that provide them with the solutions they require, and ultimately accommodate the agency's business needs.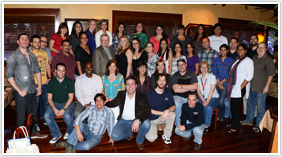 HDS maintains a leading position within the industry by implementing regulatory changes in our software. Our Team of professionals work closely with over 50 state and local agencies and industry groups such as NCSHA, NAHMA, NAHLFA, NACCED, COSCDA, MBA, IEEE, PMI and many professional entities to ensure our products maintain regulatory accuracy and technological advantage.